2019 Feral Rosé of Cab Franc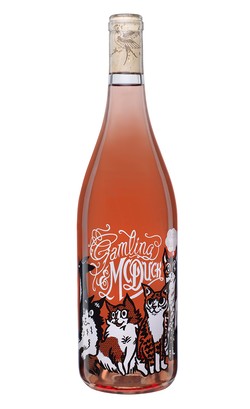 This Rosé spent the summer just like you, cooped up in a stainless steel tank, waiting to go outside and play.

You might think that time inside left it with a bad attitude- But nope. Not this wine- It's bright and fresh and exuberant- It's ready to run through the yard and over the fence to the park across the street. It's on the monkey bars- It's grabbing every-other rung. It's pumping so hard on the swingset that it may finally be the kid that accomplishes total loopness. It's running the bases of the empty baseball infield like nobody's watching. This Rosé IS summer, plans on BEING summer, and if Autumn has something to say about it, good luck- This kid doesn't care. It's frolicking.

Like always, this is pressed fruit. These grapes were farmed to be Rosé. The flavors, the acid, the weight, all of it has a big leg up from day one because our Rosé isn't an afterthought- It's as carefully considered and passionately crafted as the rest of our line-up. Now go ahead and make it into slushies, or whatever, take off your socks, and time-travel back to this lost summer.