2018 Feral Rosé of Cab Franc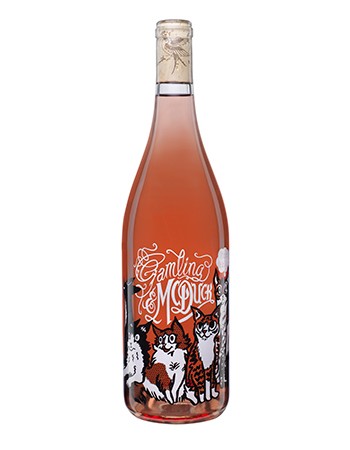 A small team of high school seniors harvested this fruit from 4am til they left for school at 7. Picking at Ric Campos Contra Costa Vineyard is always surreal. There was country music on an iphone, talk of dirt bikes, and who had asked who to an upcoming dance. It took 3 hours to bring in 2. 5 tons... which, is pretty slow.
That said, they did a good job. As always, it's the first fruit of the year and it's exciting to get to work. This is our 2nd vintage working with this vineyard, and truly it's just perfect for Rosé. We bring it in crisp, with lots of acid and just enough sugar to make a bouncy pouncy summer wine.
The winemaking is pretty simple. We press the lot of it, let it settle for a couple days, rack it to another stainless tank, and wait around til it's finished. I mean, we do a lot of sensory observation, but we're hands off when it comes to adds (water, acid, etc) of any kind. We let the native yeast present at the vineyard do it's thing in the cellar. We inhibit ML. We cold stabilize it and put it in a bottle with screenprinted feral cats all over it.
You should buy at least a 6-pack of it and keep a bottle in the fridge for summer emergencies.
SOME STATS (in case you're into this kind of thing):
Harvest Date: 08/29/18 - Harvest Brix: 22.4 - Harvest pH: 3.46 - No RS - 13.2% ABV - 147 cases produced