2020 Varner Traul Chenin Blanc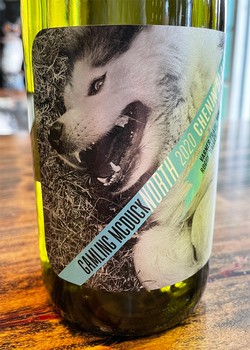 Gabes Vintage Notes:
This vineyard is located in the Wagner Creek Basin of the Rogue Valley at approximately 1850 feet elevation. The soils are comprised of Manita loam and Ruch silt and the Chenin Blanc block has NE vineyard rows on a beautiful knoll surrounded by the Siskiyou Mountains. It was hand harvested on 9/15/20 and crushed after about 20 hours of skin contact. It was settled and moved to neutral French Oak barrels for a native ferment. It went through all of the petulant stages that Chenin Blanc typically does but finished its ferment and was aged sur lie in barrel for 11 months. This vintage had some unseasonably hot days but the diligent organic farming practices at this site made for incredible fruit.