Do Not Sneak Mug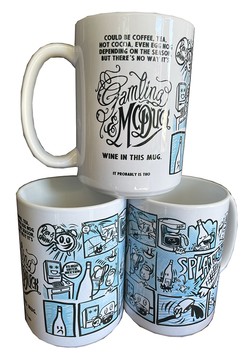 Full wrap around comic strip dishwasher safe super mug.
The same comic that's on the bottle of wine, plus a little typography disclaimer for your zoom meeting buds that says:
"Could be coffee, tea, hot cocoa, even egg nog depending on the season, but there's no way it's Gamling & McDuck Wine in this mug."
and a little farther down: "It probably is tho"